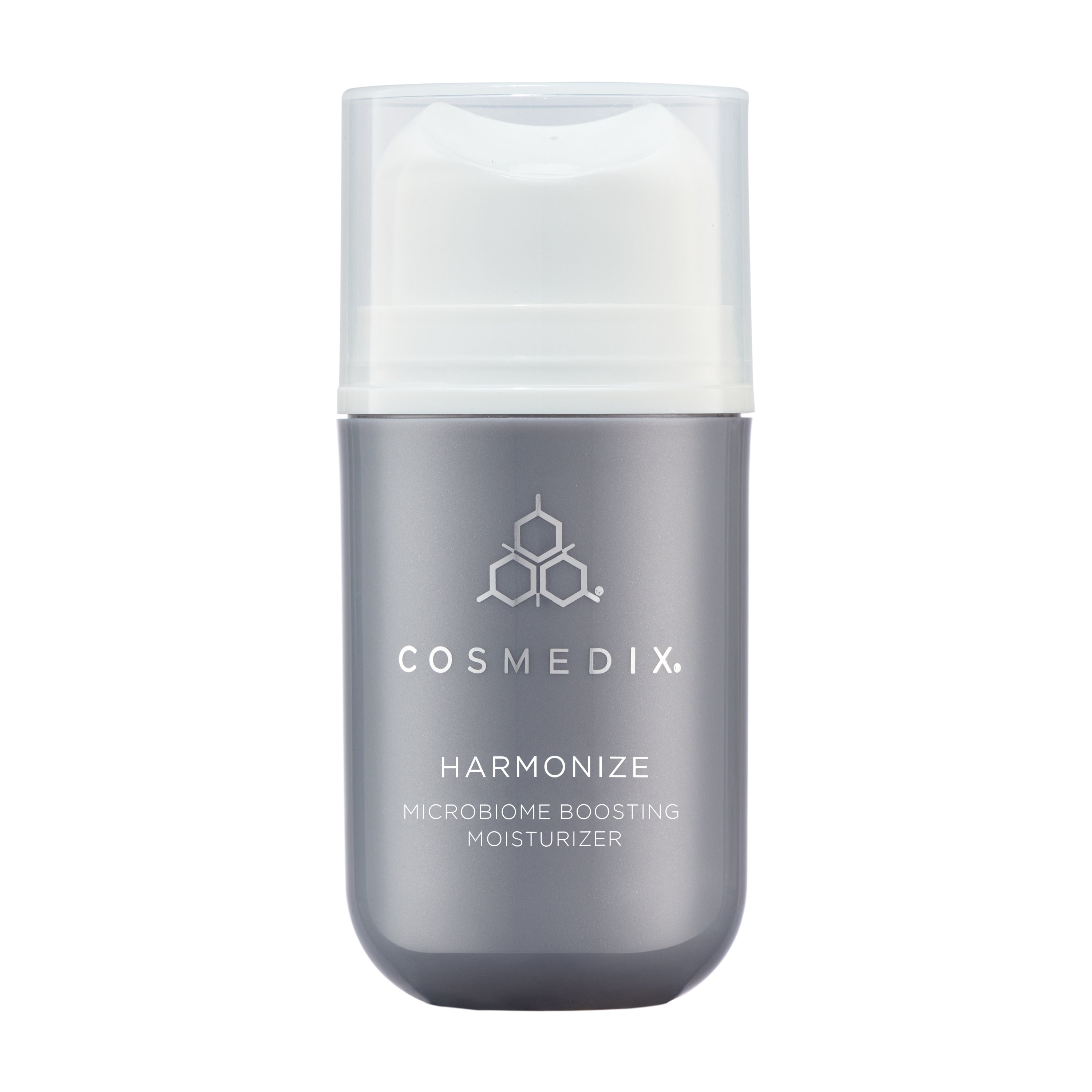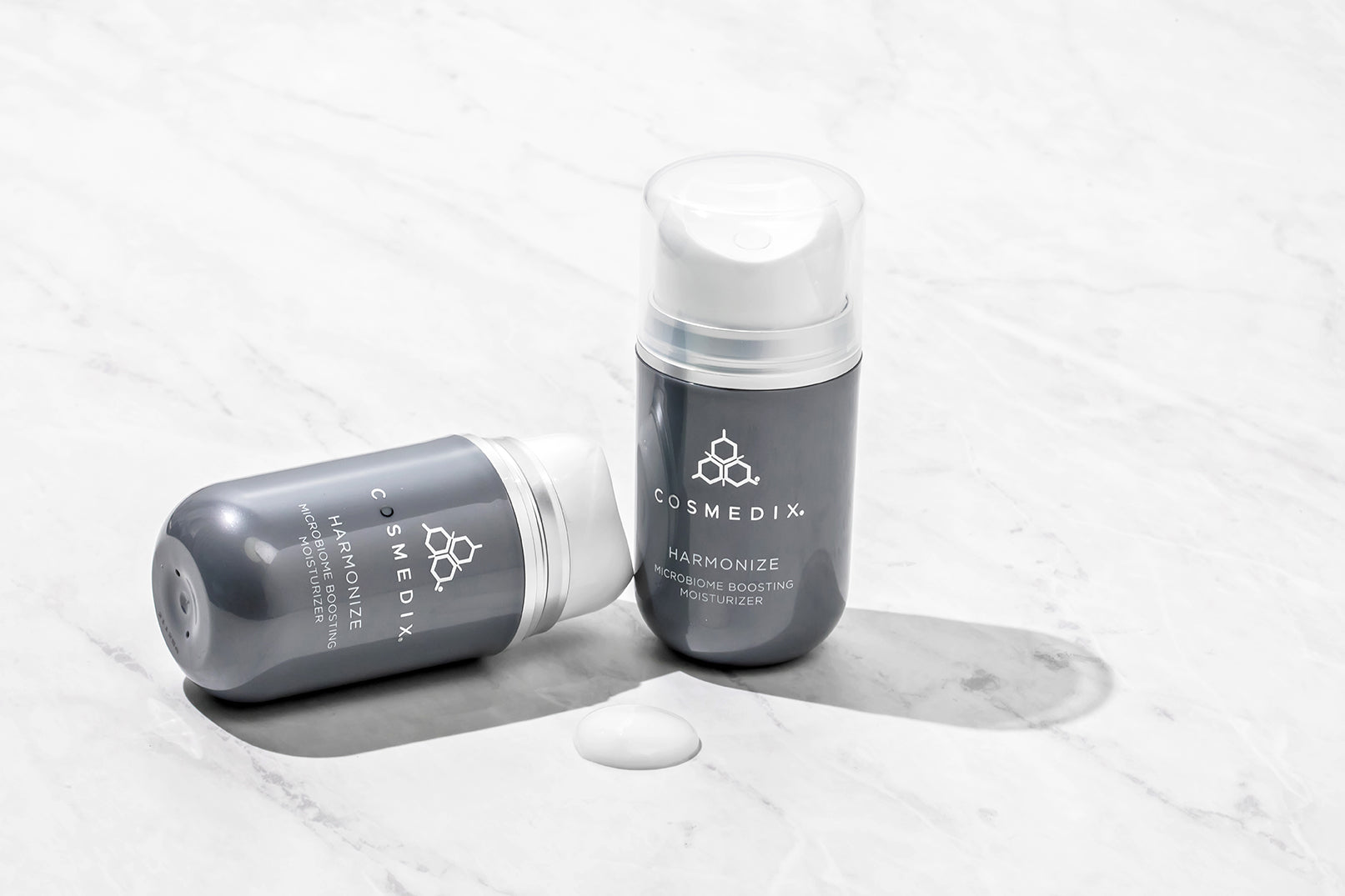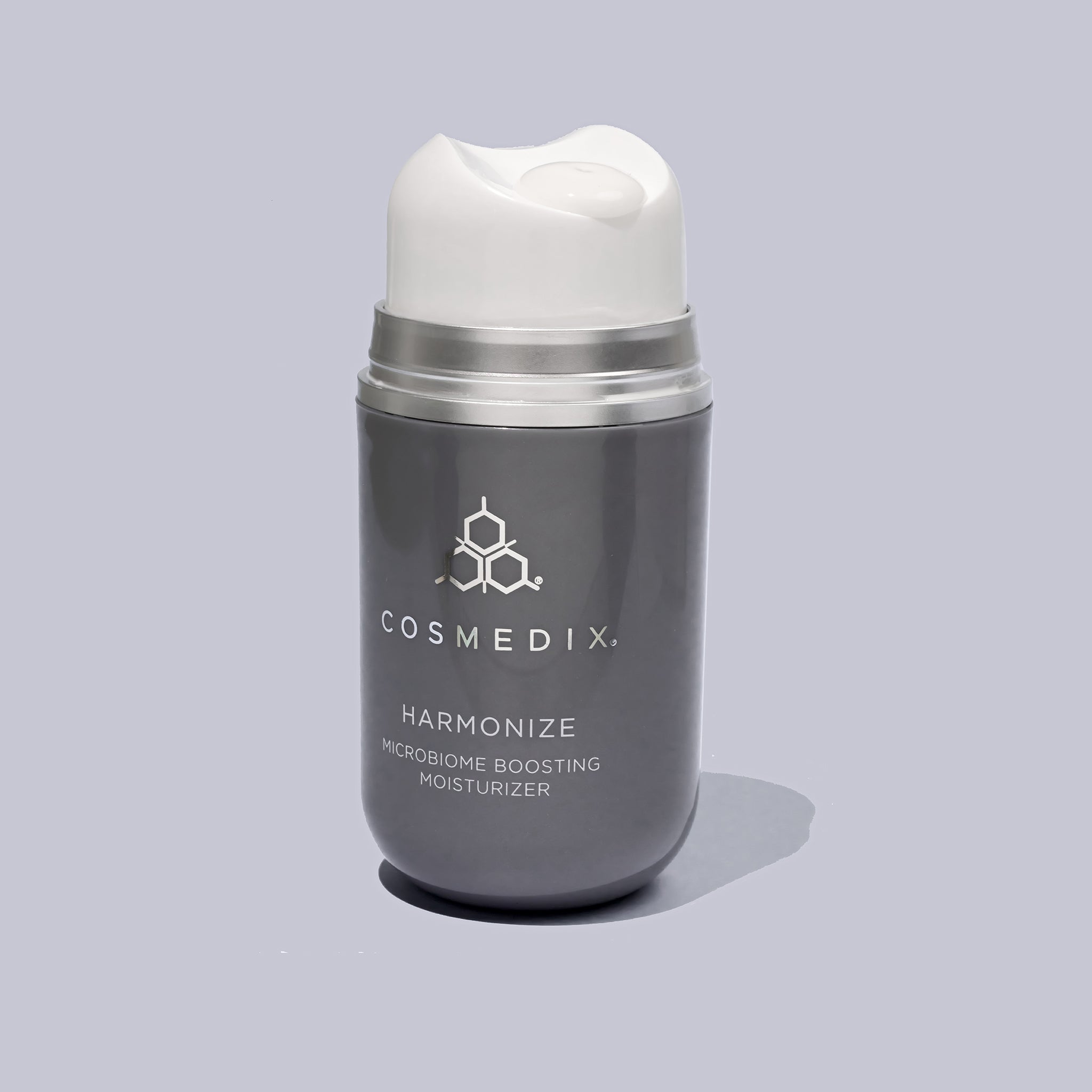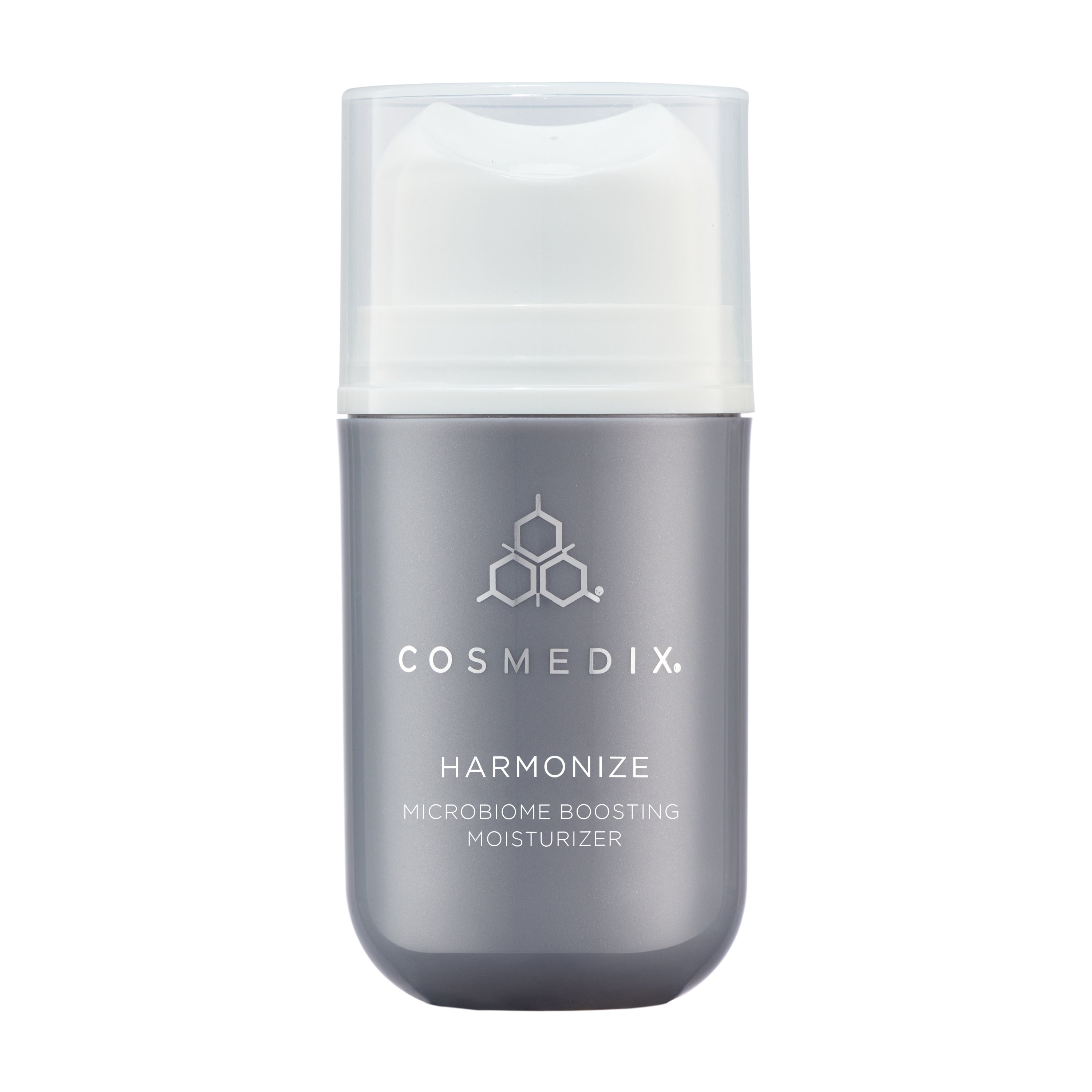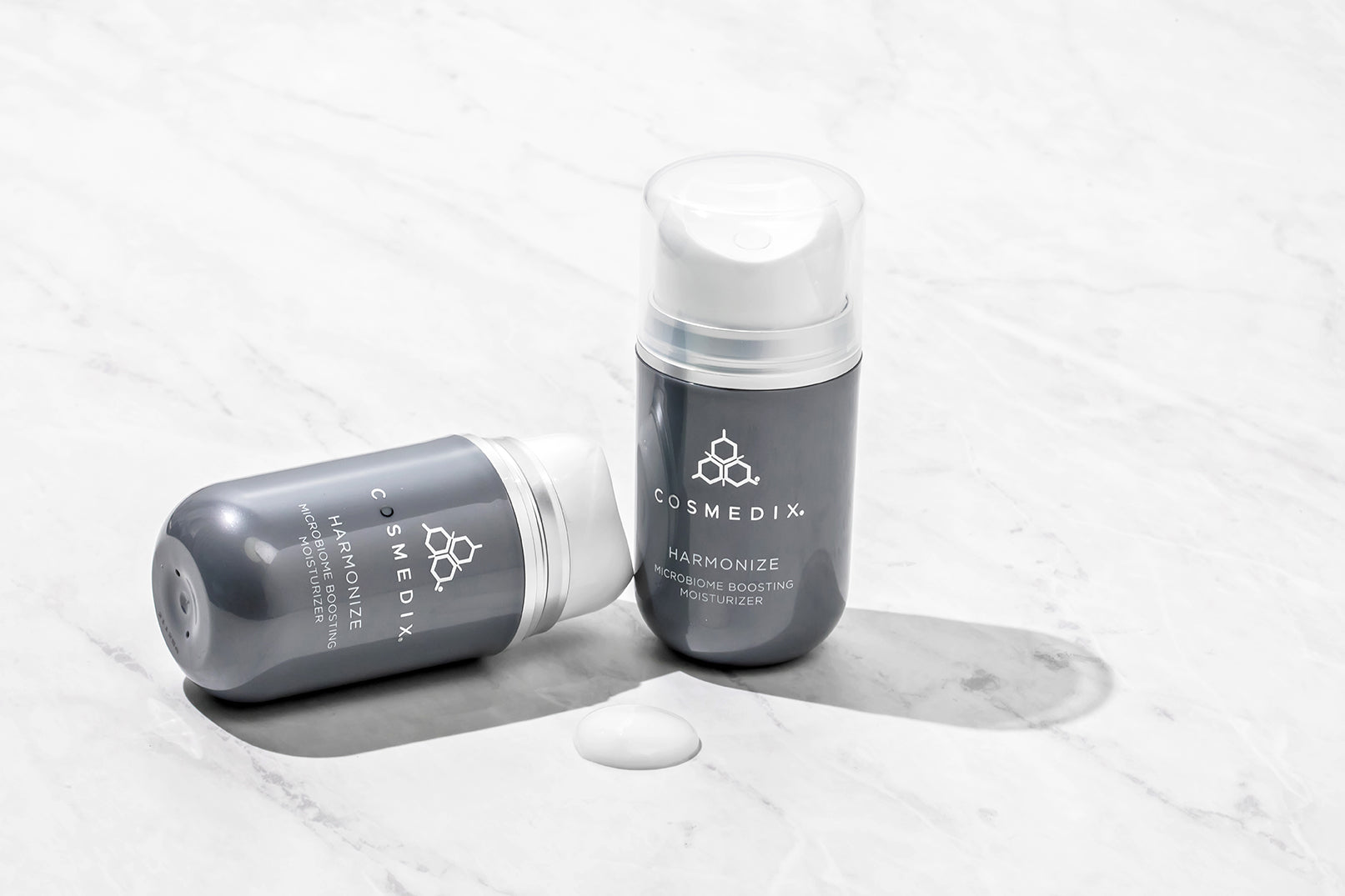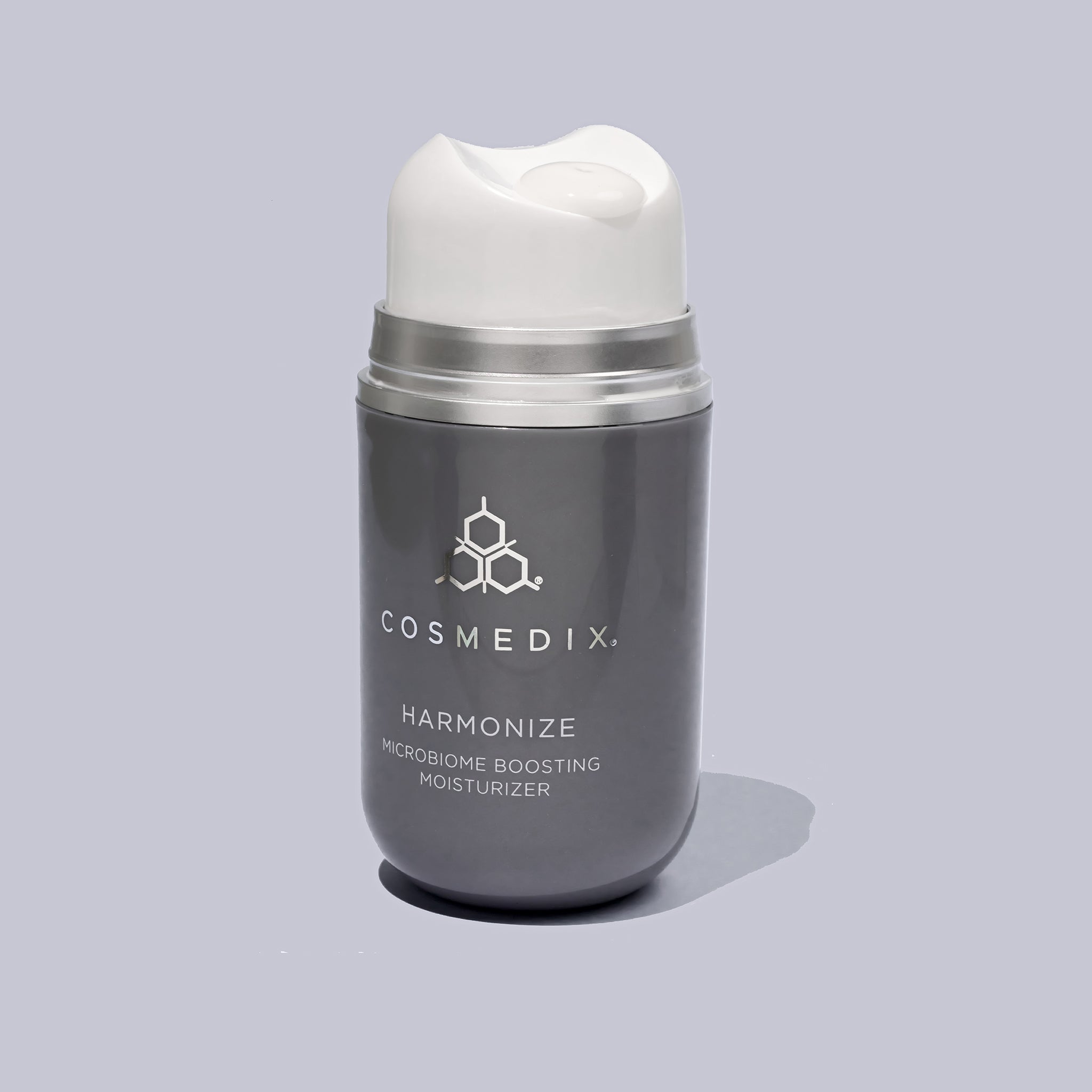 Harmonize Microbiome Boosting Moisturizer
Harmonize is a Microbiome Boosting Moisturizer that is specially designed to help restore a healthy microbiome and balance the complexion. This multi-tasking moisturizer is powered by a nourishing probiotic that quenches the skin with hydration by helping to improve the natural moisture barrier. Featuring an age-defying blend of plant and fruit extracts, Harmonize helps protect from environmental stressors, soothe the skin and encourage a smoother appearance with daily use.
Vitis Vinifera, Zingiber Officinale and Boswellia Serrata | Age-defying blend of fruit and plant extracts that help protect skin from environmental stressors and soothe a blemish-prone complexion
L-Bisabolol | Helps soothe skin while visibly revealing a smoother appearance
Lactococcus Ferment Lysate | Nourishing probiotic that helps support the skin's microbiome, improve barrier function and strengthen the skin's natural defense
Boosts the skin's moisture barrier function for long-lasting hydration
Helps balance the look of the complexion
Soothes dry skin and helps protect from environmental stressors
Apply to freshly cleansed and toned skin, both morning and night.