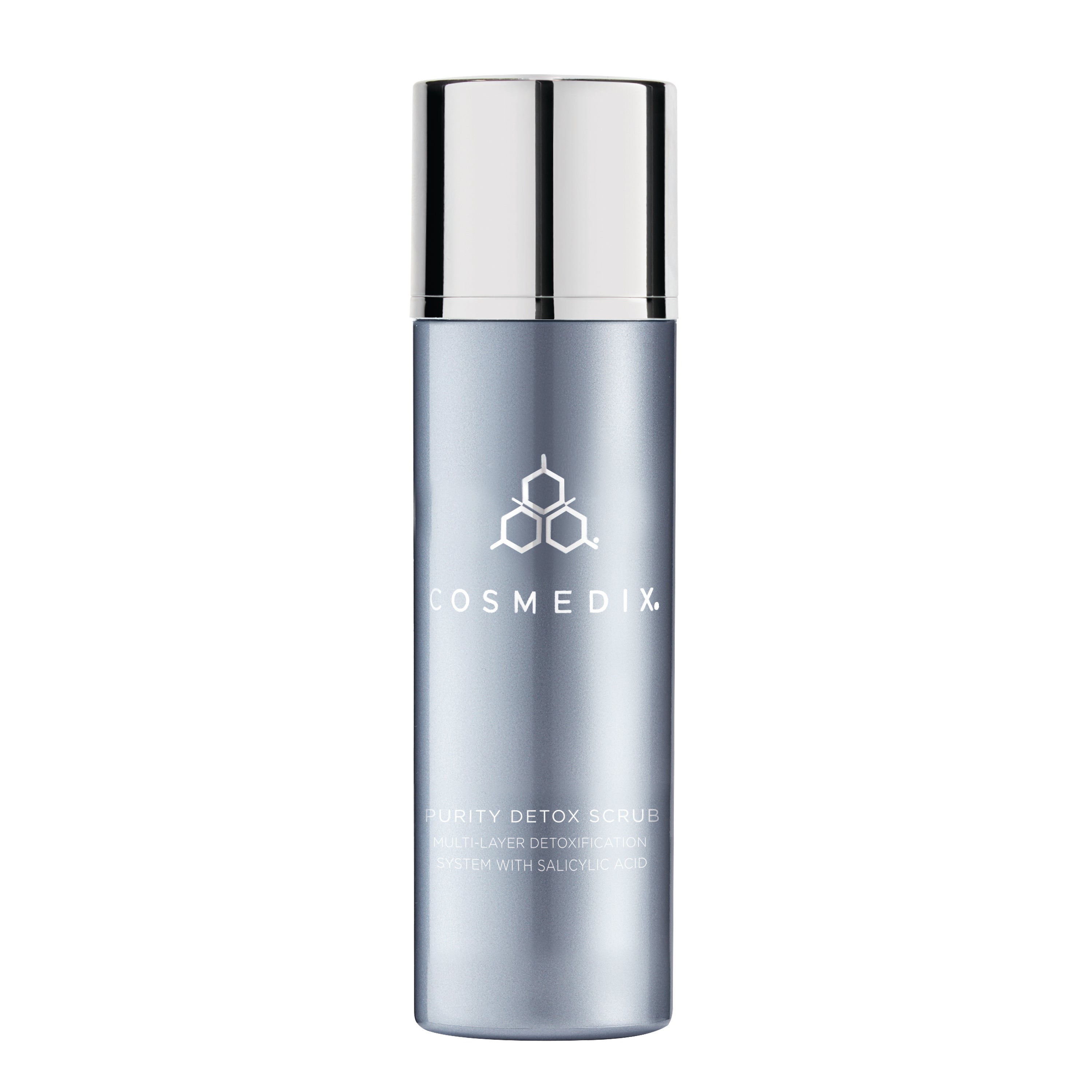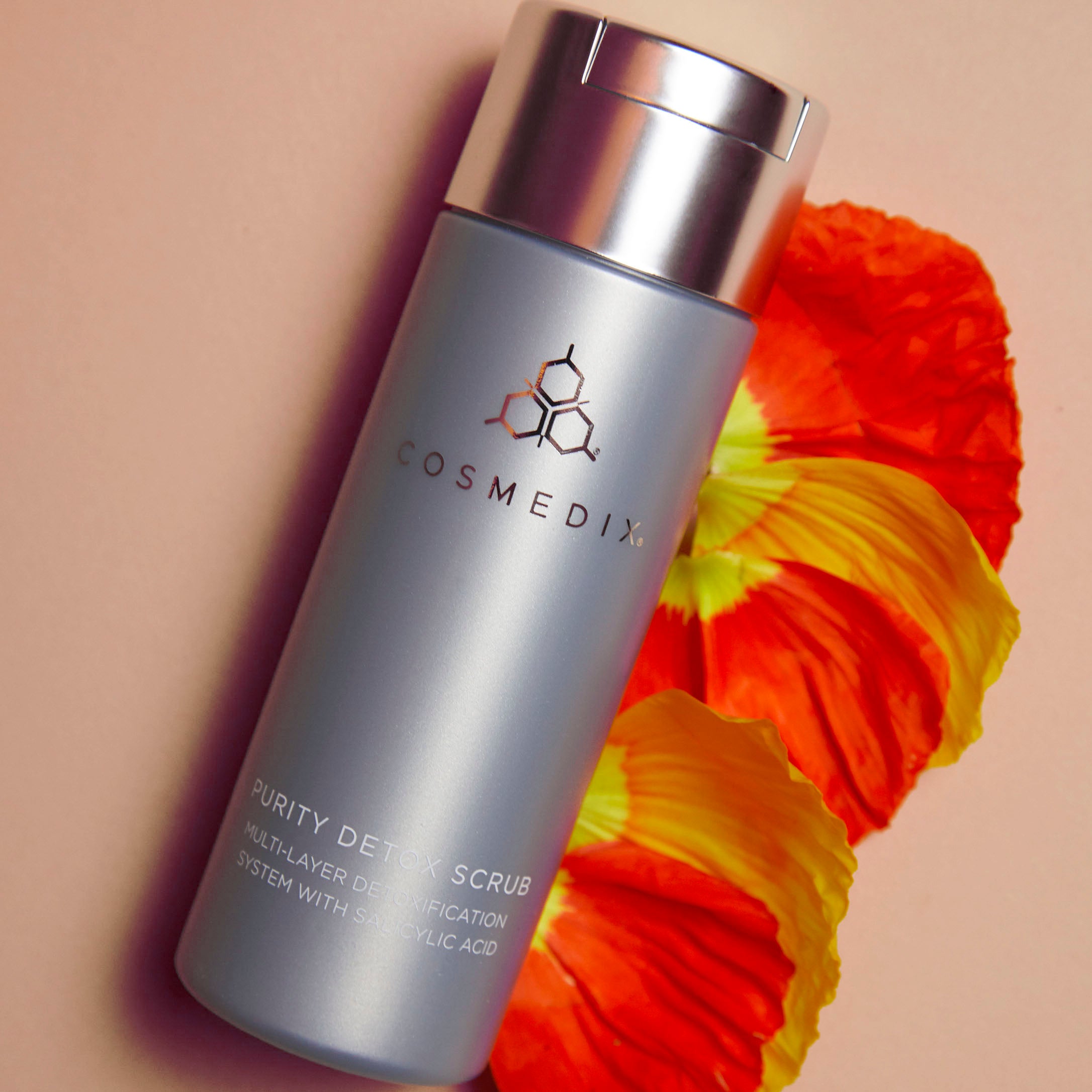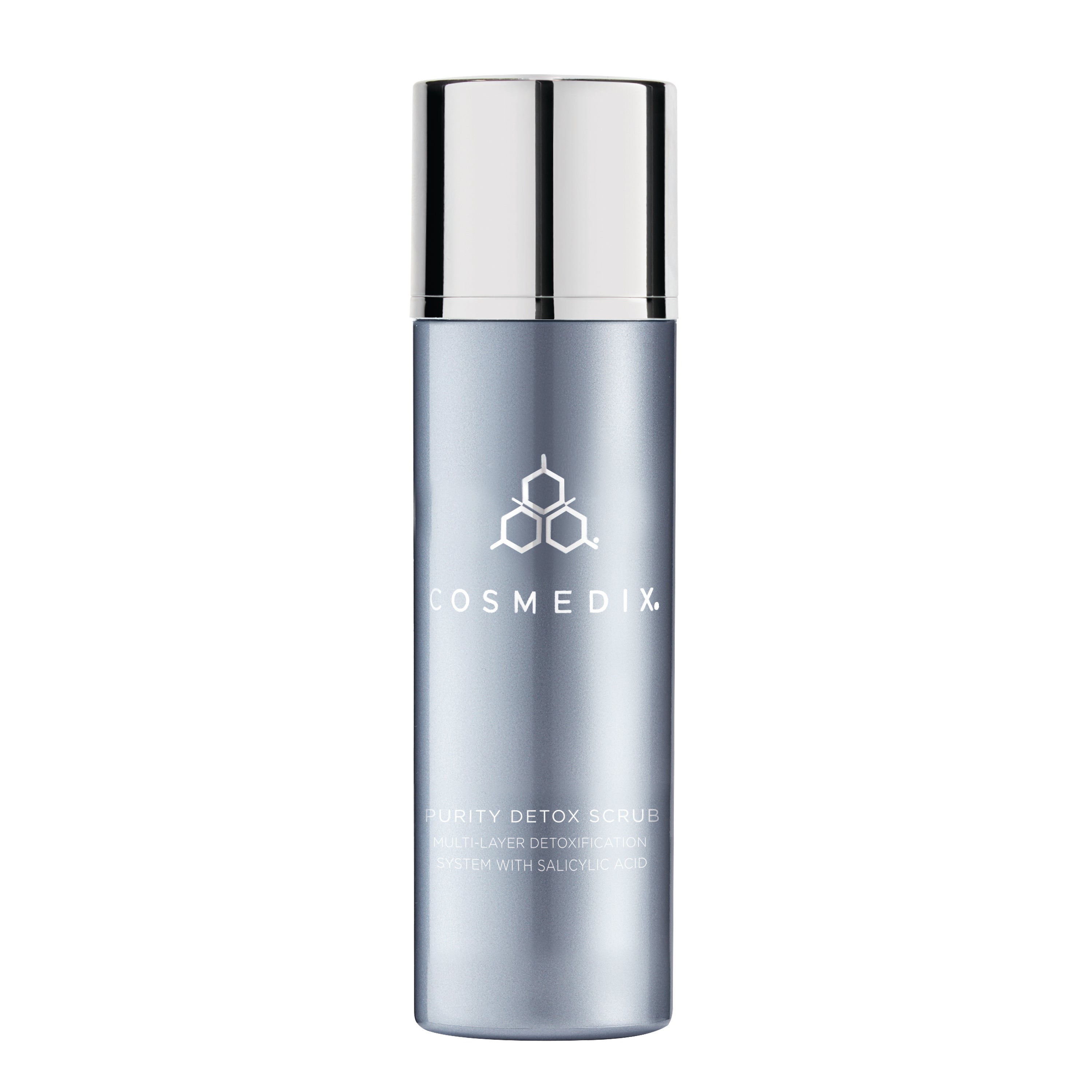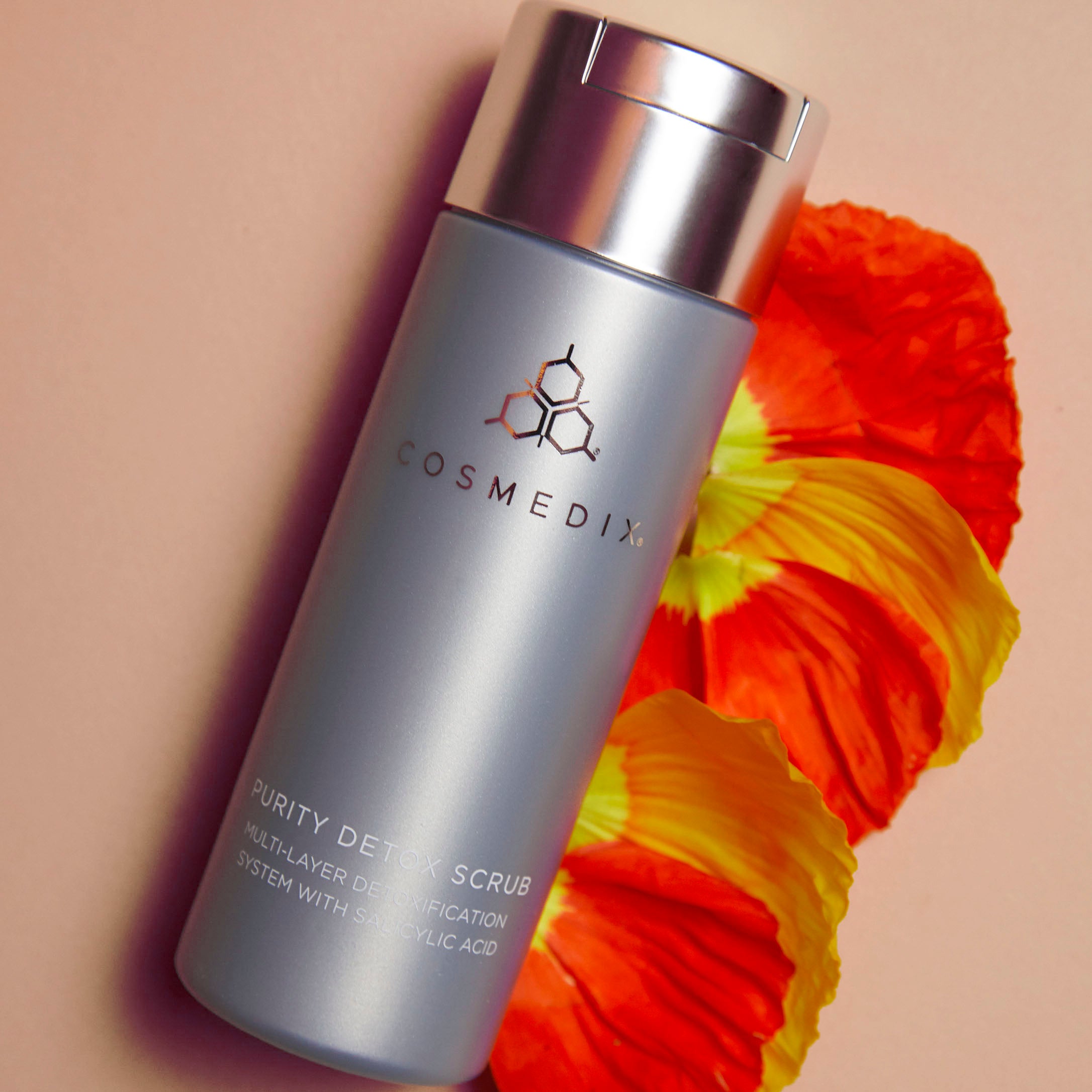 Purity Detox Multi-Layer Detoxification System
A cocktail of Poppy Seeds, Jojoba Beads, Date Seeds and Salicylic Acid creates a gentle manual scrub that delivers thorough and uniform exfoliation and acts as a detoxification solution for the skin, removing excess impurities, cellular debris and residue and reveals smoother, brighter-looking skin while reducing the appearance of visible pores and imperfections.
Papaver Somniferum (Poppy) Seed—Effectively, yet gentles, smoothes and softens skin. Rich in fatty acids, Poppy seeds are effective in treating eczema due to their high content of linolenic acid.
Phoenix Dactylifera (Date) Seed—Containing natural lactic acid content, date seed is an excellent chemical and physical exfoliant. Conditions the skin; fights free radicals and inflammation with antioxidants and essential fatty acids.
Jojoba Esters (Beads)—Lightly polishes uneven texture and provides a smooth and soft finish to dull, lack-luster skin. Moderately soothing.
Zea Mays (Yellow Corn) Kernel Meal—Absorbs quickly to hydrate and soften without irritation or a greasy finish. Rich in anti-aging antioxidants and vitamin E, it gives skin a youthful glow, reduces the visibility of wrinkles and restores elasticity.
Salicylic Acid—Lipid-soluble acid; anti-inflammatory, anti-eczemic; anti-seborrheic; anti-psoriatic; analgesic; helps prevent acne and comodones. This oil-loving acid removes oil-based debris from the follicle. Sources: willow bark, pumpkin seeds, wintergreen leaves, licorice, marigold, sweet birch.
Exfoliates dead skin
Polishes skin for a radiant finish
Decongests pores
Detoxifies and rids skin of impurities
Hand mix 1⁄2 tsp with water or a gentle cleanser, and gently massage over face. Apply every 1-3 days as tolerated.