Everything About Injectables at facial collective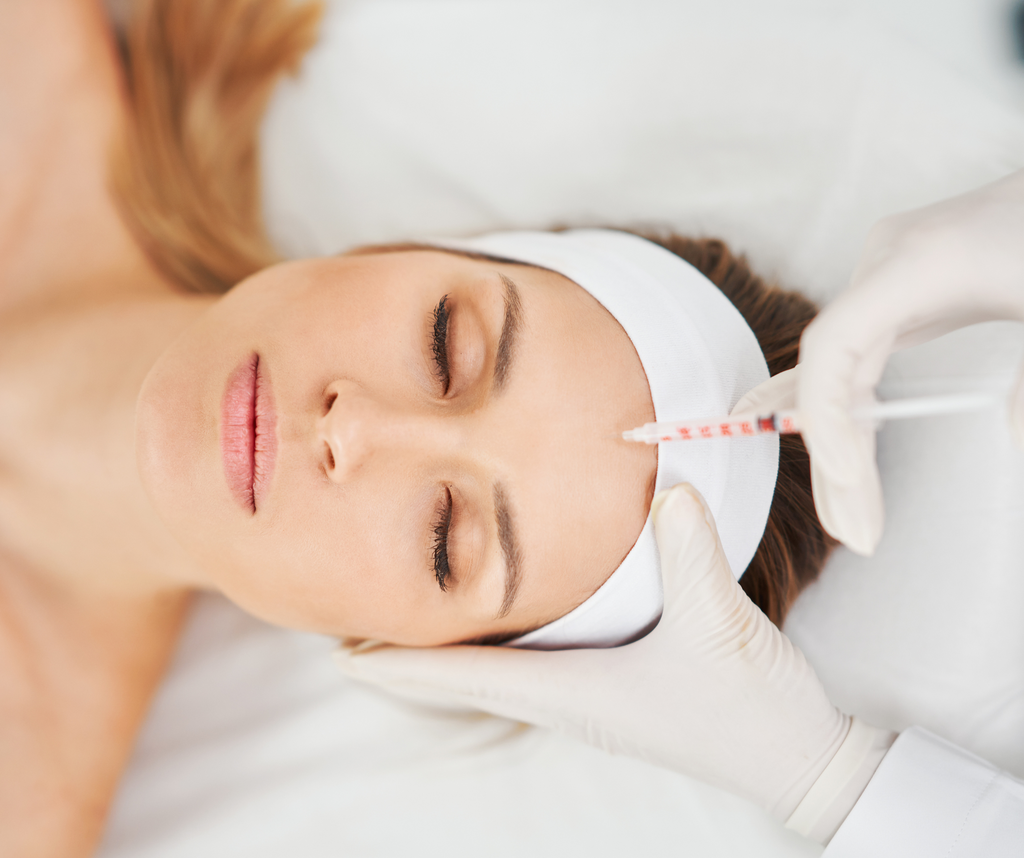 We believe aging is a privilege, so we are here to help you feel confident about it. 
WHAT CAUSES WRINKLES?
Sun damage, skin type, lifestyle, & genetics all contribute to the appearance of fine lines and wrinkles. Our day-to-day expressions inevitably break down our skin, and as we squint, smile, laugh, and frown, facial lines progress and become more visible. 
HOW IT WORKS:
A skincare favorite, wrinkle relaxers help bring back your delicate beauty and soften hard lines with naturally occurring proteins. We use two FDA-approved wrinkle relaxers to give you desired results: Botox & Dysport. Our skincare professionals inject units right below the skin (
with small needles
) to help limit muscle movement that causes lines to progress and become deeper. Our treatment stands out from other medical grade clinics, as we specialize in prioritizing a naturally refreshed look.
WHAT WE TREAT:
Frown lines (

aka the 11s

)

 

Forehead lines

 

Crow's feet

 

Lip flip

 
WHY WE LOVE IT:
Smoother skin within days of treatment 

 

Long-lasting results with preventative properties 

 

Extensively researched 

 

Performed by experts who prioritize a natural appearance 

 

 

 
HOW SHOULD I PREPARE FOR TREATMENT?
Avoid alcohol and caffeine for at least 48 hours before your treatment, as these can contribute to bruising and bleeding after your treatment.  
Avoid taking aspirin or other blood thinners for at least a week before your treatment, as these medications can also increase bruising and bleeding. Please consult with your primary physician prior to discontinuing any medications. 

If you have an active rash or cold sore, the area cannot be treated.

 
WHAT SHOULD I EXPECT DURING TREATMENT?
Treatment is quick, lasting about 20 – 30 minutes depending on the number of units you are receiving. Our certified and experienced injector uses a tiny needle to inject units into precise locations of the face. Because of the small needle size, no sedation or anesthetic is required. 
WHAT CAN I EXPECT POST-TREATMENT?
Results take up to 2 weeks to fully kick in, but you'll start seeing a difference in a few days! You'll be able to get back to your life immediately—still looking like the best version of YOU.  The most common side effect of wrinkle relaxers is temporary swelling, sensitivity, and redness. Resist the urge to touch and manipulate your face for at least 3 hours after treatment and be sure to apply SPF. 
HOW OFTEN SHOULD I GET TREATMENT?
Generally, every 3-4 months is recommended for the best results. However, the answer will depend on your areas of treatment and personal skin goals.