The Best Routine to Help Fight Dry Skin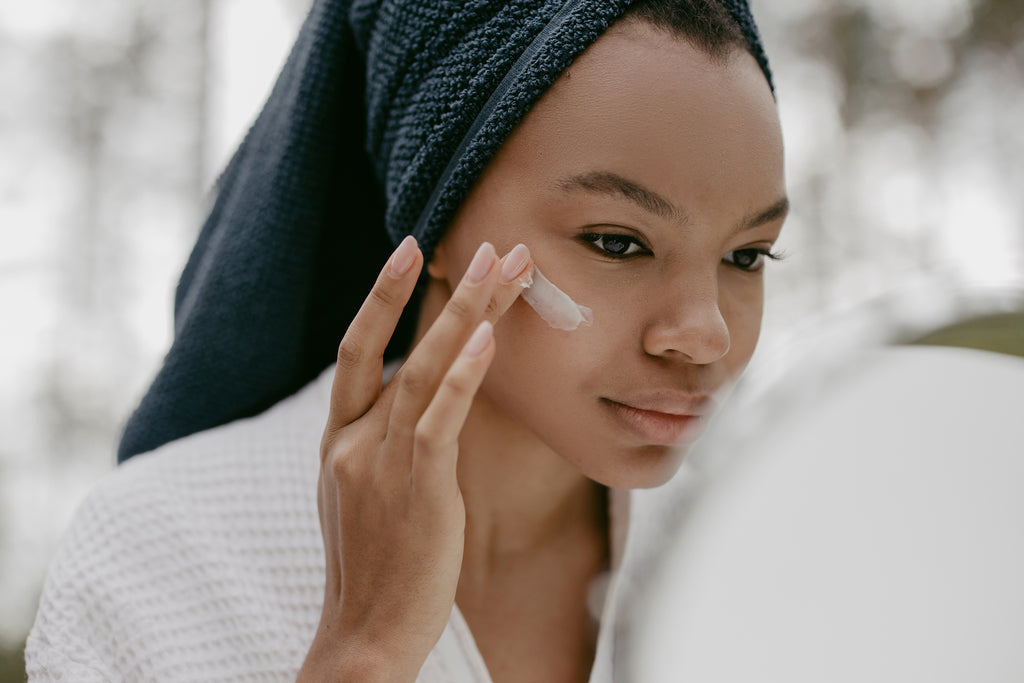 Tip from our Collective: Does winter have your skin feeling dry and flakey? Same. That means it might be time to rethink your routine and grab more hydrating products as the seasons change. Opt for creamy cleansers over foam, a serum with hyaluronic acid, enzyme masks to exfoliate off excess dead skin, and finish with thicker moisturizers to really lock in hydration.
Do you ever feel like you're following your skin care routine regularly and yet your skin is left feeling tight, dry, or flakey?
That means it's time to take a closer look at your skin care products…
Maybe you live in an area with cold, dry winters. or you're classified as a very dry skin type, or maybe the current products you are using are just too harsh for your skin.
Not sure where to even begin? No worries, we've got you covered. Here are our best recommendations for stepping up the hydration in your skin care routine:
Cleanser:
It's so important to start your routine with a cleanser that can effectively remove dirt, excess oil, and makeup without stripping your skin barrier. Cleansers with too harsh of ingredients can lead to even more issues like breakouts, flakiness, and sensitivity. If your skin feels tight, itchy or dry after washing your face then there's a good chance your current product isn't getting the job done.
Our top picks: Purity Solution + Crystal Cleanse



Exfoliation:
This step is so necessary to help break up the bonds between dull, dead skin cells. If your skin is flakey, dull or you just feel like your products aren't penetrating your skin, you need some exfoliation. There's lots of options for exfoliators - certain cleansers, toners, masks, and serums.
Our top picks: Purity Balance, Pure Enzymes, Define
Serum:
In this step you may want to choose a serum that tackles another skin concern like hyperpigmentation, sensitivity, or wrinkles. If you're wanting to focus solely on hydration, hyaluronic acid is always a good go to!
Our top picks: Surge + Reboot
Moisturize:
If you have very dry skin or live in an area with rough winters, don't be afraid to grab a thicker moisturizer. Oftentimes, using too light of a moisturizer can be leading to dull skin or flakiness.
Our top pick: Humidify or Emulsion
Sun Protection:
No matter what your skin type or time of year, you should always finish off your morning routine with a daily SPF!
Our top pick: Protect UV
Still not sure what products are best for you? Come see us at Facial Collective for personalized recommendations for your skin!